Displaying 1 - 10 of 47 results
QUEENSLAND HAIR & BEAUTY SALONS
Find Queensland hairdressers, beauty salons, nail salons & day spas
Top Ranked Businesses in Queensland
1
At Luxe Skin Boutique we are passionate about providing clinically proven treatments for a wide variety of skin concerns. This is complemented by a full range of beauty therapy services. We take pride in our boutique and look forward to welcoming you.
2-20 Shore St W
,
Ormiston
,
Qld
,
4160
,
Australia
2
Our innovative salon located at Elanora has been created to offer a total beauty experience in a modern, hygienic environment unlike any other on the Gold Coast.
20 Doubleview Dr
,
Elanora
,
QLD
,
4221
,
Australia
3
144 Horton Parade
,
Maroochydore
,
QLD
,
4558
,
Australia
4
Welcome to Aloki Skin! Led by our Medical Director, Dr Rowena, Aloki Skin prides itself on professional and honest advice to help you achieve realistic treatment goals.
72 Nathan Street
,
Vincent
,
Qld
,
4814
,
Australia
5
Go on, it's good for the Sol.
Shop 6, 107 Latrobe Terrace
,
Paddington
,
QLD
,
4064
,
Australia
6
We are Moorooka's most experienced and only Curly hair Specialist Salon.
5 Currey Avenue, Shop 2
,
Moorooka
,
Qld
,
4105
,
Australia
7
The Body Bliss premises is a Beach House that has been converted into a luxurious multi-award winning Health and Beauty Retreat and Day Spa. With extra large treatment rooms for couples or groups overlooking the beautiful Moreton Bay.
27A Redcliffe Parade
,
Redcliffe
,
QLD
,
4020
,
Australia
8
Celebrating the latest in skin care, the team at Ella Baché offer an extensive range of treatments focusing on skin solutions as individual as you are. Part of a leading network of elite Ella Baché salons, we provide a full range of services and products.
Shop 38 Emporium, 1000 Ann Street
,
Fortitude Valley
,
QLD
,
4006
,
Australia
9
Corner Woodward & Pease Streets, Shop 1
,
Edge Hill
,
Qld
,
4870
,
Australia
10
Step inside our beautiful space covering a whole floor above the hustle of the city to experience a luxe style & a on trend colour. Be it a sleek sharp cut or something softer with layer and dimension, we are ready to create your 2022 hair goals.
Level 1, 106 Edward Street
,
Brisbane
,
Qld
,
4000
,
Australia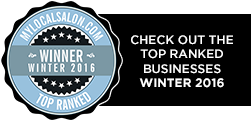 Click here to view interactive map
FAQ
What is mylocalsalon?
Offering the ultimate in convenience and technology, mylocalsalon enables you to search through hundreds of Australian hairdressing salons, beauty salons, spas and wellness centres ...
read more
How does the online booking work?
mylocalsalon is one of the only online directory sites for hair and beauty that is fully integrated with the booking system within each participating business. This means that when you make a booking online, you are making it directly into the salon's appointment book ...
read more
What happens when I register?
The first time you make a booking you will need to register with mylocalsalon. As part of the registration process you will need to accept the standard Terms and Conditions of mylocalsalon. Then, for every booking you will be required to accept the individual business' online booking Terms and Conditions, including their cancellation policy. ...
read more
Read all the FAQ's