Displaying 11 - 20 of 99 results
QUEENSLAND HAIR & BEAUTY SALONS
Find Queensland hairdressers, beauty salons, nail salons & day spas
Top Ranked Businesses in Queensland
1
Bohemia Hair Lounge owned and operated by a very friendly sister duo.
Shop T2, 2 Tournament Drive, Brookwater Village Shopping Centre
,
Brookwater
,
Queensland
,
4300
,
Australia
Availability:
Select Book Now to make a booking.
2
Specialising in anti-wrinkle injections, dermal filler, cosmetic tattooing, advanced skin treatments, laser, fat freezing, teeth whitening, lashes and more!
Redlands Centre Point, Shop 1A, 8-16 Redland Bay Rd
,
Capalaba
,
QLD
,
4157
,
Australia
Availability:
Select Book Now to make a booking.
3
Corner Woodward & Pease Streets, Shop 1
,
Edge Hill
,
Qld
,
4870
,
Australia
4
L.A Hair Designs is Toowoomba's exclusive certified Hairdreams and REDKEN salon. All of our stylists are hand-picked to meet a very high standard and are highly trained in REDKEN. We are 1 in 12 salons Australia wide to stock Hairdreams laser extensions.
156-158 Spring Street, Corner Of Spring And Ramsay Streets
,
Middle Ridge
,
Qld
,
4350
,
Australia
Availability:

5
Specialising in non-surgical cosmetic and advanced skin treatments, Magnolia Mediclinic is home to some of the most experienced and sought-after cosmetic practitioners on the Gold Coast.
Suite 401 Lakeside 1, 1 Lake Orr Drive
,
Varsity Lakes
,
QLD
,
4227
,
Australia
6
From the first time you enter the salon it is clear that our team at Ricochet welcomes you with a warm atmosphere to help you relax and achieve exactly what you are looking for.
Shop 35 Ground Floor Oais Shoping Center, 12 Charles Avenue
,
Broadbeach
,
Qld
,
4218
,
Australia
7
Shop 2, 81 Goondoon St
,
Gladstone
,
Qld
,
4680
,
Australia
8
welcome to Couture for Hair and Beaute
74 Seaworld Drive
,
Main Beach
,
Qld
,
4217
,
Australia
9
David Murry Salon is know for delivering an energetic and ego free salon experience. We prescribe fashion forward hair and educate our clients on the correct tools and home hair care regime ensuring our client are educated in styling their own hair.
43 Peel Street (Crn Peel & Merivale St),, Salon Situated On Merivale St,
,
South Brisbane
,
Qld
,
4101
,
Australia
Availability:
Select Book Now to make a booking.
10
Welcome to The Haven Skin and Body Shop. Your ultimate destination for all your Skin and Body Nourishment. We are renowned for ensuring that your time at The Haven is an experience not just a treatment.
Shop 5, 38 Junction Road, Morningside Plaza
,
Morningside
,
Qld
,
4170
,
Australia
Availability:
Select Book Now to make a booking.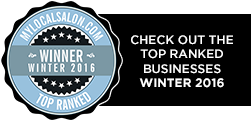 Click here to view interactive map
FAQ
What is mylocalsalon?
Offering the ultimate in convenience and technology, mylocalsalon enables you to search through hundreds of Australian hairdressing salons, beauty salons, spas and wellness centres ...
read more
How does the online booking work?
mylocalsalon is one of the only online directory sites for hair and beauty that is fully integrated with the booking system within each participating business. This means that when you make a booking online, you are making it directly into the salon's appointment book ...
read more
What happens when I register?
The first time you make a booking you will need to register with mylocalsalon. As part of the registration process you will need to accept the standard Terms and Conditions of mylocalsalon. Then, for every booking you will be required to accept the individual business' online booking Terms and Conditions, including their cancellation policy. ...
read more
Read all the FAQ's