Displaying 91 - 92 of 92 results
WESTERN AUSTRALIA HAIR & BEAUTY SALONS
Find Western Australia hairdressers, beauty salons, nail salons & day spas
Top Ranked Businesses in Western Australia
1
There is always a funky, energetic vibe at Circles of Subiaco, Over many years Circles has become synonymous with quality, up to date hairdressing and creative expression, in their work. Circles is more than just a place to get your hair done.
3/513 Hay Street
,
Subiaco
,
WA
,
6004
,
Australia
Availability:
Select Book Now to make a booking.

2
Le Beau Clinic & Spa was established in 1997. During these 20 years Le Beau Has been recognised both Nationally & Internationally by industry and Business sector. Winning Telstra Business. 2015 & 2016 winning Luxury Spa award for Medical Spa for Oceania
75 Gilbertson Road
,
Kardinya
,
WA
,
6153
,
Australia
Availability:
Select Book Now to make a booking.
3
Celebrating the latest in skin care, the team at Ella Baché offer an extensive range of treatments focusing on skin solutions as individual as you are. Part of a leading network of elite Ella Baché salons, we provide a full range of services and products.
Galleria Shopping Centre, Walter Road
,
Morley
,
WA
,
6062
,
Australia
Availability:
Select Book Now to make a booking.
4
We are a luxurious relaxation environment massage centre located in Morley near to Centro Galleria. We have professional massage training certificate and customer service certificate in WA.
Unit 9 2A Progress Street
,
Morley
,
WA
,
6062
,
Australia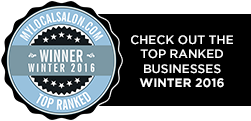 Click here to view interactive map
FAQ
What is mylocalsalon?
Offering the ultimate in convenience and technology, mylocalsalon enables you to search through hundreds of Australian hairdressing salons, beauty salons, spas and wellness centres ...
read more
How does the online booking work?
mylocalsalon is one of the only online directory sites for hair and beauty that is fully integrated with the booking system within each participating business. This means that when you make a booking online, you are making it directly into the salon's appointment book ...
read more
What happens when I register?
The first time you make a booking you will need to register with mylocalsalon. As part of the registration process you will need to accept the standard Terms and Conditions of mylocalsalon. Then, for every booking you will be required to accept the individual business' online booking Terms and Conditions, including their cancellation policy. ...
read more
Read all the FAQ's